TOWNSVILLE EXPO
INCORPORATING TOWNSVILLE CARAVAN, 4X4 & OUTDOOR ADVENTURE EXPO
31st August – 2nd September 2018 | Reid Park, Townsville QLD
The new look Townsville Expo, incorporating the Townsville Caravan, 4x4 and Outdoor Adventure Expo, returns to Reid Park Townsville for 3 massive days in 2018.
This event features a major showcase of camper trailers, caravans, motorhomes and all things 4x4. The Townsville Expo will also now be home to a major showcase of all things boating and fishing, from jet skis and tinnies to offshore boating.
The new look event will now also incorporate a wider range of products and services for our homes and outdoor lifestyle. From pools and spas to tanks, sheds, tools and more, you will find it all at the Townsville Expo, the biggest leisure and lifestyle event ever staged in Townsville.
2017 EVENT STATISTICS
Statistic data received from polled 2017 exhibitors and visitors who subscribed to the event newsletter
Australian Events produced 33,000 full colour Event Directories, with 27,000 being inserted into the Townsville Bulletin on Saturday 2nd September 2017. A further 6,000 copies of the Event Guide were printed and handed out to attendees at the entrance to the event.
EXHIBITOR INFORMATION PACK
Grab your copy of the Townsville Expo Exhibitor Pack which contains all important event information, site pricing, maps and more!
EXHIBITOR ENQUIRIES
FREECALL 1800 671 588
Is this event important to the promotion of your business?
How successful was the event for your company?
Successful – Very Successful

92%
How happy are you with the sales and leads you received from this event?
Successful – Very Successful

92%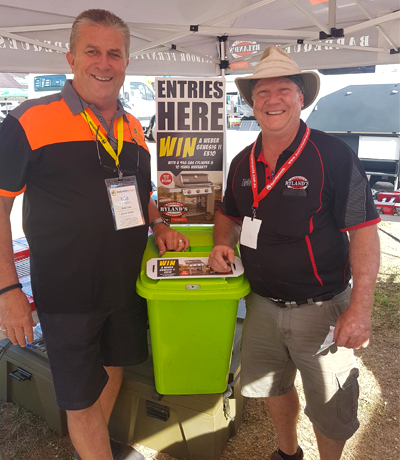 We loved seeing the faces and chatting in person to our past and future guests. We can't wait to draw the Travel prize and let the lucky winners know that their Secura Holiday awaits. Thanks Townsville Expo for introducing us!
This event is a great fit for our market and we intend to return
Townsville show was a huge success for our Company. We had a terrific high flow of patrons throughout the entire day through our marquee that resulted in good sales. Thank you to all at Australian Events.
Simply complete the form and an Australian Events representative will be in contact with you shortly!
EXHIBITOR ENQUIRIES
FREECALL 1800 671 588
How would you rate this year's event?
Did make any purchases at this event?
Do you intend to make a purchase at a later date from an exhibitor you saw at this event?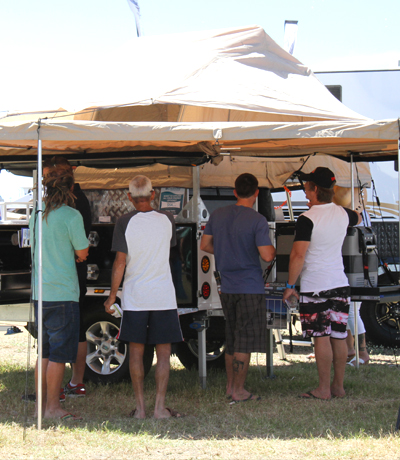 MAIN PRODUCTS OF INTEREST
Camping Equipment & Accessories

69%

Caravans

41%

Camper Trailers

39%

Outdoor Living

30%

Boats & Fishing Accessories

28%

Adventure & Sporting Equipment

27%

Auto Accessories & Parts

27%

Tourism & Holiday Destinations

23%

Electronics & Communications

20%

Motorhomes & Campervans

20%

Alternative Energy

18%

Vehicles, Utes & 4×4's

18%

Trailers & Towing Equipment

17%

Clothing & Apparel

7%

Homewares & Giftware

7%

Garages, Patios & Sheds

6%

Health, Wellbeing & Lifestyle Products

6%

Renovations & Accessories

6%

Tyres & Wheels

4%

Pools, Spas & Accessories

3%

Tanks & Water Storage

3%
Went with intentions to look but ended up buying a new camper trailer from Platinum Campers
We loved it!! Gave us something to dream about and work towards 😊
Ability to see a vast array of different products in one location. Did up a list prior of items we wanted to see/buy and was able to complete list and more
The whole event was a great success ‐ I will definitely attend the expo again next year!
The family had a great time in looking at our future caravan 🙂
EMAILS SENT OUT TO SUBSCRIBERS
Our popular Email Newsletter Club consists of patrons who have joined to receive information about the event. Featured exhibitors, list of exhibitors, Entertainment, Competitions and Prizes were continually promoted within these emails sent out daily and weekly leading up to the event.
WIN FAMILY PASSES!
Stay up to date with event information PLUS go into the draw to win family passes to the event and more!
WEBSITE STATISTICS

From 3rd – 10th September 2017
FACEBOOK EVENT PAGE STATISTICS
Fill out the form to get more information about exhibiting at Townsville Expo!
EXHIBITOR ENQUIRIES
FREECALL 1800 671 588